The Oil&Steel team grows with the appointment of Fabio Quattrosoldi and Antonio Pirretti
San Cesario, 24/02/2021
Two new appointments strengthen the Oil&Steel team: Fabio Quattrosoldi is joining the team as Project Leader for truck-mounted aerial platforms, while Antonio Pirretti has been appointed as Logistics Manager. 
With his many years of experience in the lifting sector, the mechanical engineer Fabio Quattrosoldi joins the Oil&Steel team to strengthen the Technical Department.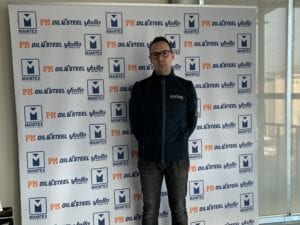 "I am excited to start this new challenge" – Fabio says – "and I believe that my 15 years of experience will give me the chance to positively contribute to the development of new and quality performance products. Oil&Steel is a dynamic reality in continuous growth and that is motivating to me."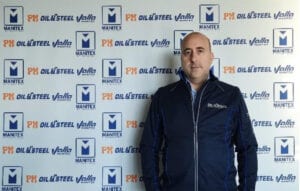 "Our goal is continuous improvement and growth and this is why we decided to implement our Technical Department" – says Rocco Stipo, Technical Manager of Oil&Steel. "We are confident that Fabio will be able to provide a valuable contribution to our company's development and to our products innovation." 
Another significant appointment is Antonio Pirretti, who joins the Oil&Steel family after more than 7 years experience gained by working at Toyota Material Handling Italy as Logistics Manager.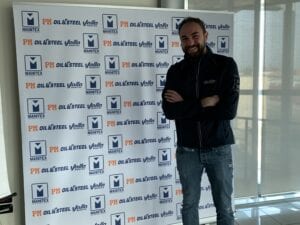 "I am thrilled to become a part of this young and dynamic reality" – Antonio says "I accepted this new challenge because I want to put myself out there, I wish to be on the front line in order to achieve personal and professional growth. I wish to share the experience and background knowledge I gained during my years at Toyota so as to improve work performance and optimise workflow processes." 
Speaking of the two new appointments, the General Manager Fabrizio Girotti states: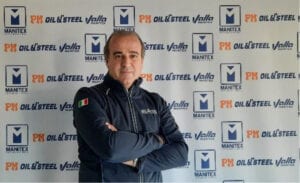 "These important new appointments are part of Oil&Steel's development strategy, aiming at strengthening every single business area. Thanks to their relevant professional background, Fabio and Antonio will surely be key in promoting our company's modernisation and in meeting market needs in the best possible way.   
I wish Fabio and Antonio every success and hope that this new adventure will bring them personal and professional satisfaction."